And it is finally here, another H&M Collab and this time it's with one of my ex-favorite creatives Jeremy Scott and Moschino, personally I think they couldn't have chosen a better partner to collab with at this time– IT'S TIME TO BRING BOLD BACK!
I truly adored his work with Adidas back in 2012 and I myself got a pair of wings to put on my shoes- but of course mine were cheap replicas from Ebay. He has always been serving personality, power and pop culture on the runways, although his Pre-Fall 18-19 collection was a bit of an uncreative disappointment for me at some times but his FW18-19 collection was EVERYTHING. So I still have pretty high hopes for him and H&M.
PRE-FALL 2018-19 - NO PLEASE !!
FALL/WINTER 2018-19 - YES PLEASE !!
"What I can promise is that, of course, there will be fun and colour and cartoons. Of course, we have to have cartoons! Like all my collections, it's humour meets haute couture meets the street. That's been a hallmark of my work for Moschino, and I want to continue to explore that with this collection. For fans of the brand, it should feel a little like a greatest hits collection, but I promise it will still be new, still feel fresh, even as we include some winks, some hints from the past." - JEREMY SCOTT

"Scott also teases the collection will feature "the tiniest biker bag ever" that he wanted but couldn't get produced at Moschino, a silver sequined parka dress and lots of reworked denim. The collection is Scott's attempt at bringing Moschino to the masses without alienating loyal customers." - Article/interview from Fashionista.

FIRST SNEAK PEAK- Jeremy and Gigi Hadid wearing pieces from the collection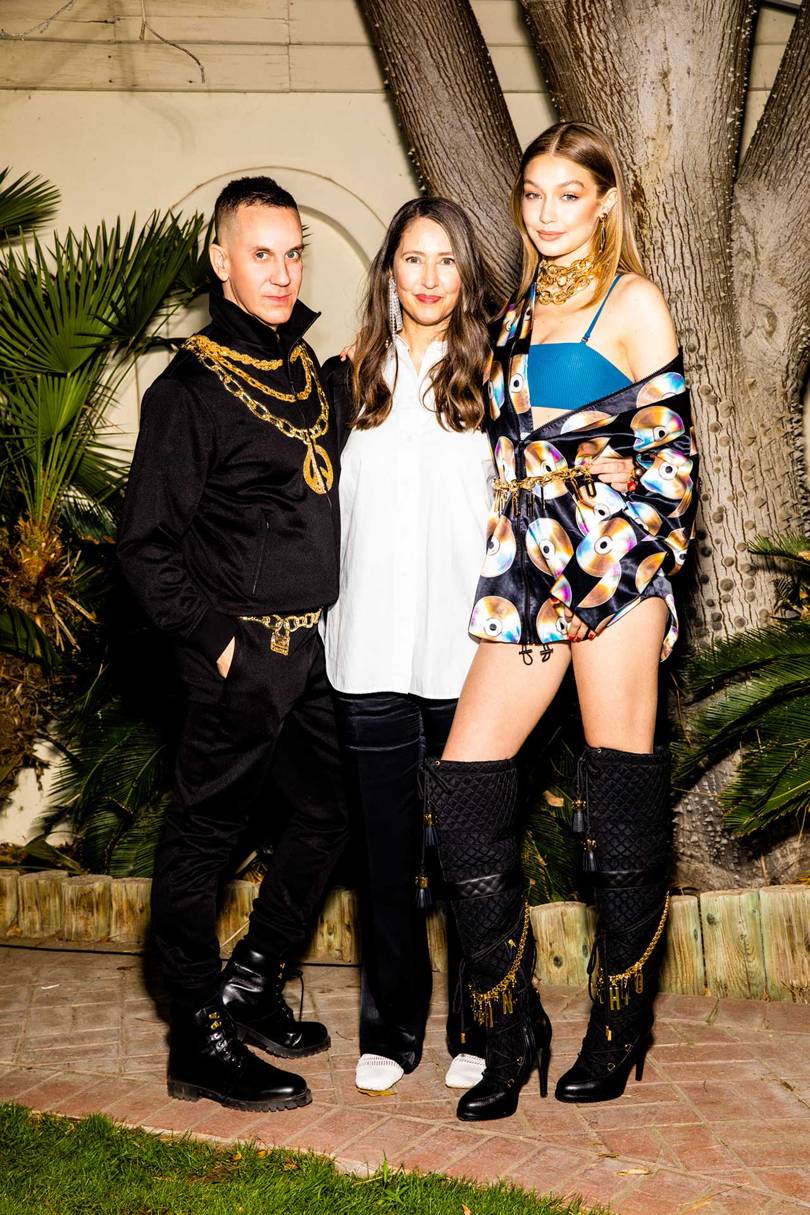 WHAT I WANT TO SEE / WHAT I DON'T WANT TO SEE :
Since it's a November collection I'm really looking forward to seeing some fur coats in the brightest of brightest colors to make us pop during the dark winter nights.

HOODIES, HOODIES HOODIES AND HOODIES!

Statement bags with silver details (but it would probably be gold anyways)

Biker jackets that can be layered for the cold seasons.

Nostalgic childhood characters.
No teddy bears.

No t-shirts with Barbie – I know he loves his cartoons but please no Barbie.

No drug prints – Save that for the runway.
8 NOVEMBER 2018 - STAY TUNED AND SAVE UP
My babe/queen CL and Jeremy